During the #EUvsVirus Hackathon KWR-researchers teamed up with colleagues from Eurecat – Technology Centre of Catalonia (Spain), University of Thessaly and National Technical University of Athens (Greece), and University of Exeter (UK). In three – very hectic – days the team created a solution for forecasting, tracing and monitoring pandemic outbreaks in real-time: Sewers4COVID.
"#EUvsVirus", hosted by the European Innovation Council, is a pan-European hackathon to connect civil society, innovators, partners and investors across Europe in order to develop innovative solutions for coronavirus-related challenges. Nearly 21,000 people from more than 50 countries participated in the event during 24-27 April 2020.'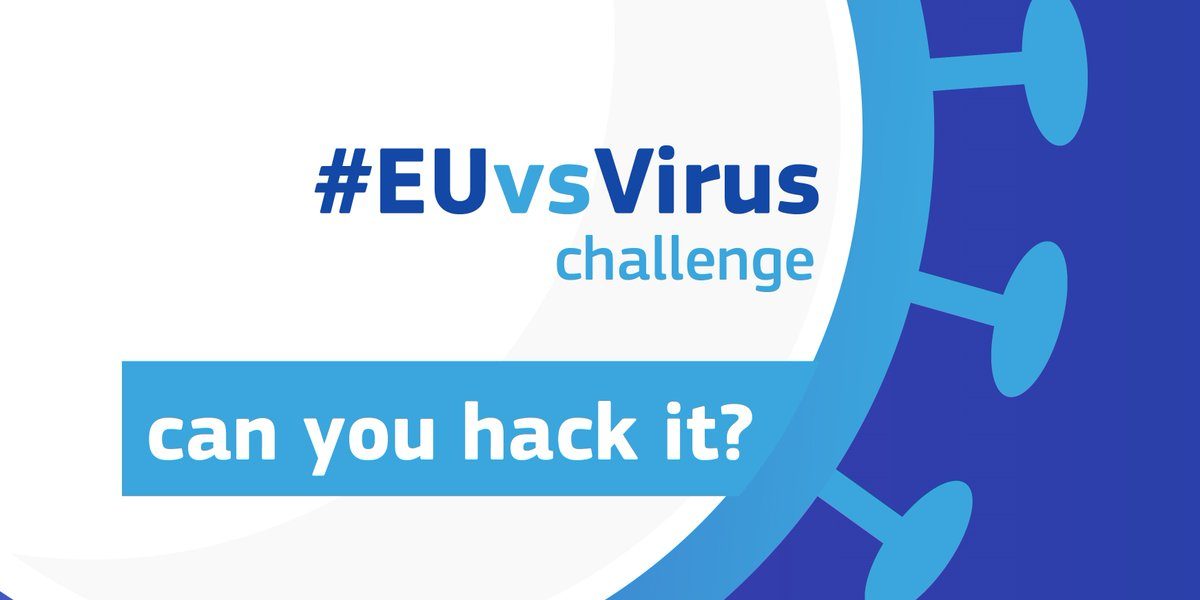 Sewers4COVID tool
KWR have been tracing and monitoring the presence of the virus in sewers, offering an advance warning of an outbreak without testing individuals. The Sewers4COVID team demonstrated a prototype that utilises sewer surveillance and machine learning techniques to forecast, trace and monitor pandemic outbreaks in real-time. Socio-economic conditions are also taken into account to identify vulnerable groups that are at high risk. The Sewers4COVID Decision Support System can quickly and cost-efficiently detect the hotspots at the national scale. The solution will highlight the locations and the spread of the contagion, enabling decision-makers to take critical measures and deploy resources in advance to protect communities from pandemics.
The hackathon winners will be invited to a three day Matchathon event (22-25 May 2020) to find investors and funding that will take the prototype into a fully functional Decision Support System.
Sewers4COVID team
University of Exeter (UK): Albert Chen, Mehdi Khoury, Gareth Lewis
EURECAT (Spain): Gabriel Anzaldi Varas, Xavier Domingoin, Lluis Echeverria, Marc Ribalta Gené
University of Thessaly (Greece): Chrysi Laspidou, Dimitris Kofinas, Alexandra Ioannou
National Technical University of Athens: Maria Papadopoulou
KWR (Netherlands): Dragan Savic, Lydia Vamvakeridou-Lyroudia, Frederic Béen, Gertjan Medema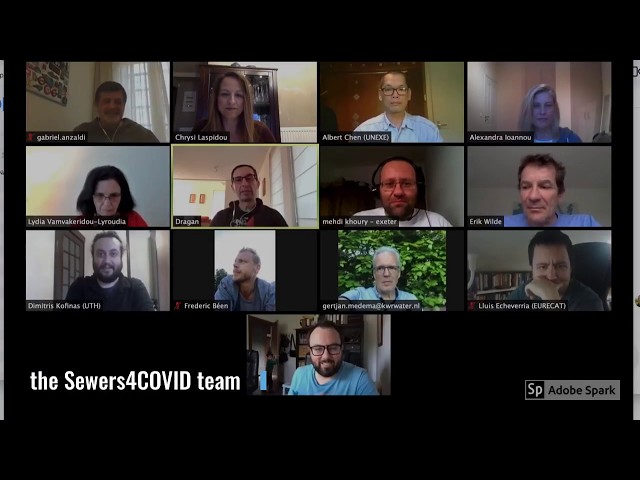 "Very proud of our KWR team and our contribution to this project. We are keen to develop this idea into a tool helping authorities to fight the pandemic".


Prof. Dragan Savic FREng
"Facing and winning the pandemic requires international cooperation and interdisciplinary approach. Sewers4Covid is such an example No country, organisation or discipline can have a real impact if they research or act alone."

Lydia Vamvakeridou-Lyroudia PhD MEng
Dr Mehdi Khoury, a Senior Research Fellow at CWS, said:
"If you know in advance when the virus is coming and where it's coming, you can anticipate. Layers of socio-economic data about the area can then be used to decide what combination of measures will have the best effects considering the available resources."
"Our strong international partnership has created a system Sewers4COVID that will contribute to global action to fight against pandemics. The concept is also transferrable to predict other diseases to enhance public health protection in many other countries." Dr Albert Chen, a Senior Research Fellow at CWS, added.