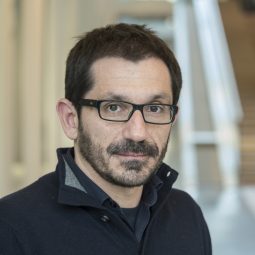 dr. Christos Makropoulos
Chief Information Officer
Christos Makropoulos is Chief Information Officer van KWR. Hij is verantwoordelijk voor het coördineren van Hydroinformatica een combinatie van wateronderzoek en informatietechnologie. Als.senior wetenschappelijk onderzoeker werkt hij aan management tools en strategieën voor een veerkrachtige stedelijk waterketen.
Christos is expert op het gebied van hydroinformatische tools en methoden voor stedelijk waterbeheer met de nadruk op waterinfrastructuur en stadsmodellering. In zijn werk focust hij zich op risicoanalyses, onzekerheidskwantificering en lange termijn beleidsvoering. Hij heeft meer dan 100 peer reviewed artikelen, conference papers en boekhoofdstukken geschreven en is een recensent voor 15 academische tijdschriften.
Daarnaast is Christos verbonden aan de National Technical University of Athens (NTUA) als Associate Professor in Hydroinformatica aan de School voor Civiele Techniek. Hij is Visiting Fellow aan de Universiteit van Exeter, Co-editor van de Urban Water Journal en lid van het Editorial Board van het Journal of Hydroinformatics.