Drones, or RPAS (Remotely Piloted Aircraft Systems) as they're officially known, can be used to monitor and inspect terrains. As such, they present the water companies with an interesting innovation. The possibilities, experiences and risks associated with drones were in the spotlight at the meeting on 'Drones: opportunities and risks for the water companies'. The participants collectively formulated their wishes with regard to future research into drones and their use. They mentioned for instance the mapping of vegetation patterns and the assessment of evapotranspiration, but also the detection of drought damage to agricultural crops, the signalling of pipe leakages and illegal discharges, and the counting of animals in nature areas. With its new RPAS Service, KWR wants to employ drones in research projects; advanced techniques will be used to process the flown-in images into usable information for the water companies.
Possibilities and rules for drones
On 23 November, 32 interested water company representatives gathered at KWR to learn about the current and future possibilities for the use of drones in their work. Drones can be used for instance in monitoring and inspections, as well as reconnaissance for land and nature management. The strict rules governing the use of drones were also discussed during the meeting's extensive programme, as were the risks to drinking water supply that can be presented by the use of drones by third parties. KWR's Martin de Haan and Bernard Raterman explained the establishment of KWR RPAS and sensors. Together with Flip Witte, Edu Dorland and Erwin Vonk, they make up the team behind the KWR RPAS Service, which, starting in February 2017, will be ready to participate in various research projects. With this service, KWR aims to contribute to the scientifically-founded application of this innovative technology.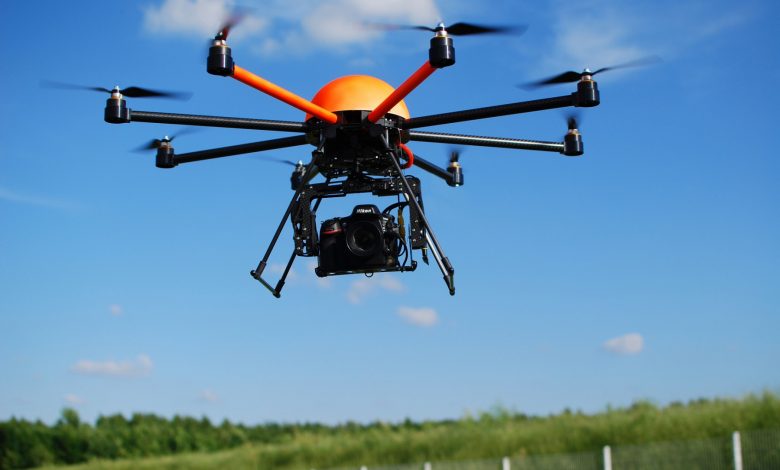 Ideas: from yellow ants to leakages
The meeting's participants collectively drew up a list of ideas for new applications and research using drones: they came up with a wide range of possibilities. These included determining surface water quality in infiltration trenches, mapping the spread of yellow-ant nests, detecting pipe leakages, assessing crop evapotranspiration in nature and agriculture, and inspecting dikes. Calculating the extent of earth movement, mapping habitat conditions, extrapolating groundwater levels in monitoring wells, and counting deer in nature areas were also mentioned.
Application: mapping acidity levels
Attention was also directed at various projects in which drones are already being used, such as research at the loam pits in Ermelo, which demonstrated that drones can map soil acidity levels. Haroen Lemmers showed that Waternet has conducted tests with various drones, sensors and sampling equipment as payload. Fons Daemen and Jan-Daan Duimel of WML shared their experiences with the training of RPAS pilots and observers, and the acquisition of a drone for the inspection of pipe routes, installations and buildings. Fons concentrated mostly on the regulations and procedures related to obtaining a RPAS Operator Certificate (ROC) from the Human Environment and Transport Inspectorate (ILT).