In Lisbon, on 9 and 10 July 2015, the kick-off took place of the BINGO project: Bringing Innovation to Ongoing Water Management – A better future under climate change. With a budget of nearly € 8 million, this project is financed by the European Commission's Horizon 2020 programme.
BINGO's task is the downscaling of global climate scenarios, as described by the IPCC, to the local level. What does climate change mean to the water manager or the water company?
Dutch input
BINGO is being coordinated by the Portuguese research institute LNEC, and its core team, apart from LNEC and KWR, also includes members of the ARC collaboration.
The key activity areas for KWR in BINGO are:
Coordination of six European research sites.
Development of a risk approach and adaptation strategies for extreme weather events.
Development of management and governance policy for the adaptation to future climate change.
In the Netherlands, Vitens and the Province of Gelderland are working with KWR on a case study of drought and evapotranspiration in the Veluwe. KWR's evapotranspiration research is a central component here. The outcomes of other research projects are also incorporated, for example, the adaptation solutions from the now-concluded PREPARED project.
Ambassador's visit
Prior to the kick-off, a delegation of Dutch project partners paid a visit to the Dutch ambassador in Portugal, Govert Jan Bijl de Vroe, to inform him in more detail about BINGO and the Dutch role in the project. The ambassador, for his part, attended the BINGO public programme event, which included a talk by Paulo Lemos, the Portuguese Secretary of State for the Environment, who stressed the importance of BINGO for a sustainable water provision in Portugal and the rest of Europe.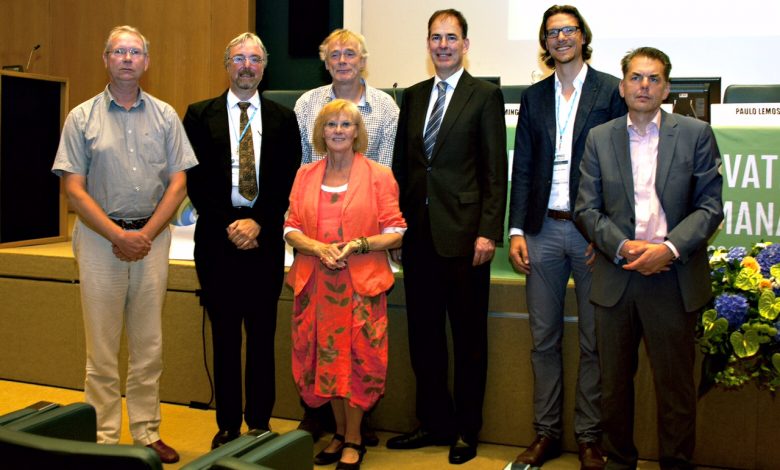 Photography © Madalena Aleixo