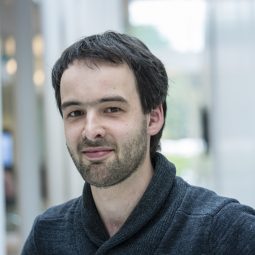 Andreas Moerman MSc
Scientific researcher
Project manager
Andreas Moerman a project manager and researcher in the Energy and Circular Systems team. Within the heat transition effort, Andreas works on developments in the areas of Aquathermal Energy/TED (Thermal Energy from Drinking Water), heat networks, water quality (including hot water heating) and collaboration in the subsurface.
Andreas has a background in Civil Engineering and Water Management/Water Infrastructure. With regard to water consumption, Andreas worked on the development of heat demand simulation with SIMDEUM, with a view to making this methodology suitable for testing hot water heaters in homes. In terms of water quality, Andreas worked on the application and development of several models to calculate the temperature of the water in the drinking water distribution network and drinking water installations. This knowledge is applied to the question of the warming up of drinking water in pipe networks, and to gain a clearer picture of the aquathermal energy potential of the drinking water distribution network.
Andreas is project manager of the programme that KWR conducts within the WarmingUp consortium, theme 3 Aquathermal Energy. He is also involved as project manager in different public-private partnerships, in which for example KWR's models, knowledge and software are combined with the software products and expertise of private parties active in the Dutch market. This way of working harmonises perfectly with KWR's motto: 'bridging science to practice'.
KWR has a wide portfolio when it comes to knowledge about drinking water distribution systems, which includes the area of the optimisation of complex pipe networks (Gondwana). Andreas works together with different parties on solutions aimed at applying this knowledge for the heat transition.