NextGen will demonstrate innovative technological, business and governance solutions for water in the circular economy in ten high-profile, large-scale, demonstration cases across Europe. We will also develop the necessary approaches, tools and partnerships for transfer and upscaling.
Water, energy and materials recovery and reuse
The circular economy transition to be driven by NextGen encompasses a wide range of water-embedded resources:
water: reuse at multiple scales supported by nature-based storage, optimal management strategies, advanced treatment technologies, engineered ecosystems and compact/mobile/scalable systems;
energy: combined water-energy management, treatment plants as energy factories, water-enabled heat transfer, storage and recovery for allied industries and commercial sectors;
materials: nutrient mining and reuse, manufacturing new products from waste streams, regenerating and repurposing membranes to reduce water reuse costs, and producing activated carbon from sludge to minimise costs of micro-pollutant removal.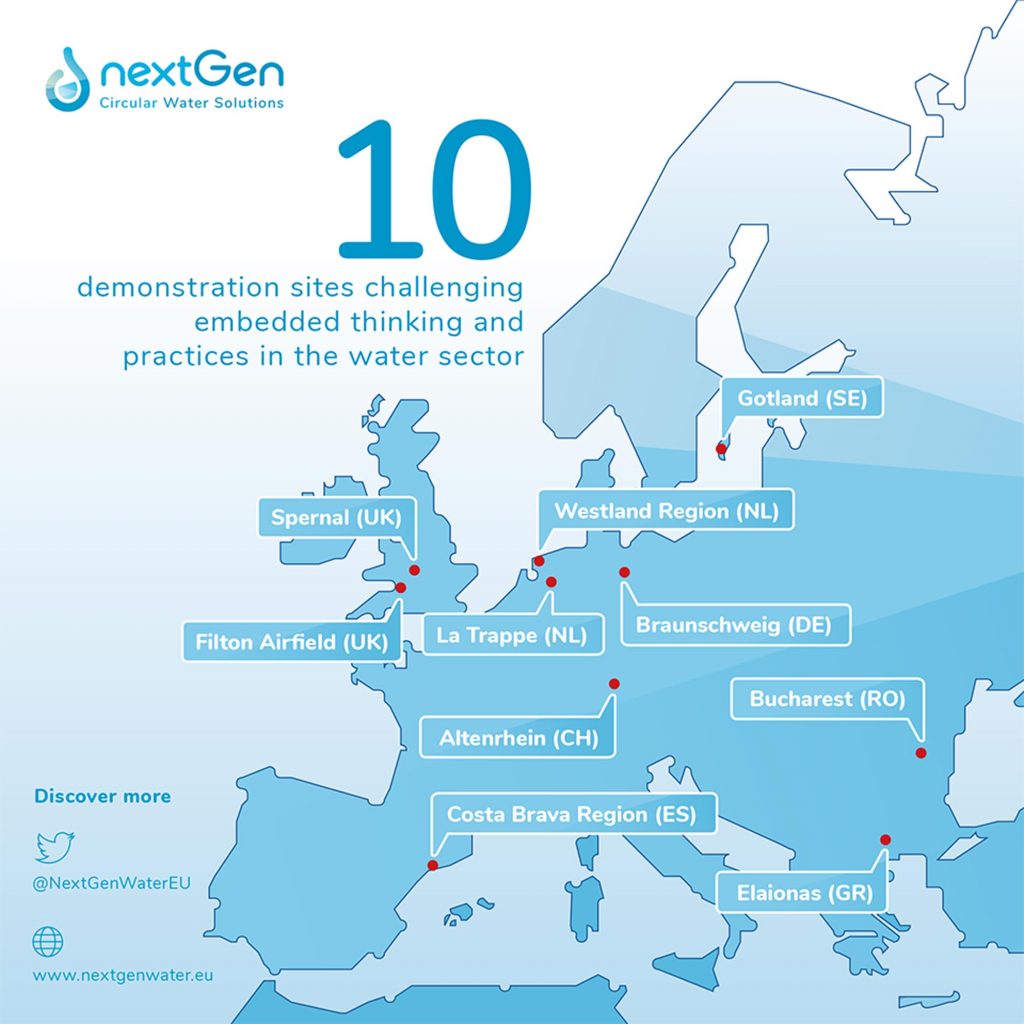 Ten demo cases
At ten large-scale sites across Europe, innovative circular water solutions will be demonstrated. Emphasis will be on the conditions for successful application and upscaling.
In the Netherlands, there will be demo cases in Westland and the La Trappe brewery. KWR is collaborating with the Province of South-Holland on closing the water and energy cycle in the Westland area.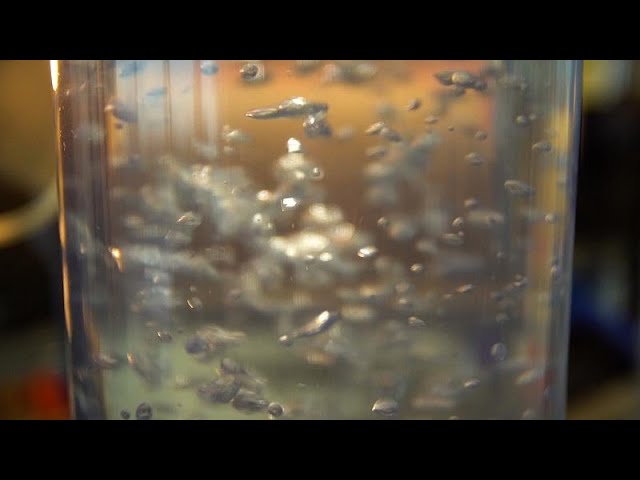 Cross-fertilisation between the demo cases is anticipated, including with associated demo sites in China, India and South-Korea. Key findings will be used to develop an EU Roadmap to support wider uptake of circular solutions in the water sector.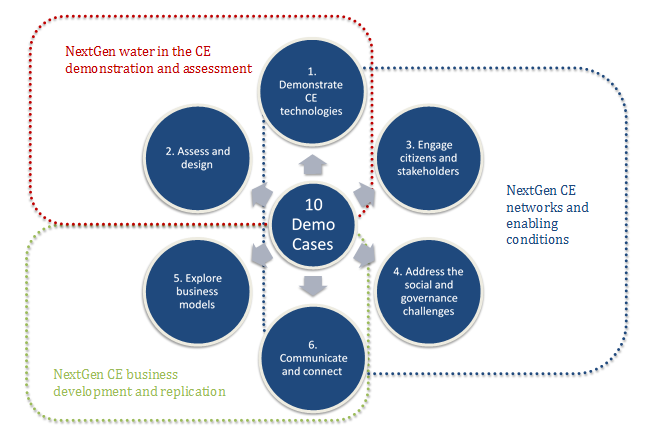 Work Packages
NextGen is organized around the ten demo cases in six work packages. In WP1, the proposed technologies are demonstrated, and in WP2 these solutions are assessed on their environmental and economic performance. Stakeholder engagement and citizen involvement in devising circular water solutions is part of WP3. KWR is responsible for setting up Communities of Practice to discuss with stakeholders the proposed technologies in the wider social and governance context. WP4 addresses the regulatory and governance (pre)conditions for circular water systems and services. All this work is geared towards the development of new circular economy business models and market opportunities in WP5. Last but not least, NextGen connects and creates synergies with, and supports learning in, the water sector (WP6).
H2020 project and partnerships
NextGen is a 4-year H2020 project under the EU Water in the Context of the Circular Economy programme. The project mobilises a strong partnership of 30 water companies, industry, specialised SMEs, applied research institutes, technology platforms, city and regional authorities, and builds on an impressive portfolio of past research and innovation projects, leveraging multiple European and global networks thus guaranteeing real impact. Several Watershare partners participate in NextGen. KWR is the project coordinator.
Jos Frijns explains in this video about Nextgen: Conditions for a circular water solution  (November 2020):