Since 1 January 2020, Jantienne van der Meij-Kranendonk (WaterCampus) and Anne Mathilde Hummelen (KWR) have, as a duo, been fulfilling the role of director for the Water Technology programme of the Top Sector Alliances for Knowledge and Innovation (TKIs). The TKI directorship involves a central coordinating function, which constitutes the face and contact for the Water & Maritime Top Sector, government departments, knowledge organisations, companies, end-users, and other top sectors and TKIs. It also entails organising cross-sectoral activities, being the point of contact for the Ministry of Economic Affairs and Climate Policy, and, together with the TKI Programme Board, creating an overview of the field of work and water-technology related research activities.
Water is key element in sustainability and prosperity. The Netherlands has a strong, globally recognised knowledge position and a considerable knowledge infrastructure in water technology – and the international water technology market is growing. Water technology research and innovations can, both in the Netherlands and internationally, make an important contribution in addressing societal challenges, such as sufficient clean and safe water, a sustainable food supply, the energy transition, climate change and the circular economy.
Mission-driven policy
In 2019, the Dutch government defined concrete missions within four societal themes aimed at a climate-proof, water-robust, sustainable, healthy and safe Netherlands. Jantienne van der Meij: 'Accomplishing these missions demands collaboration across the boundaries of the top sectors and TKIs. The collaboration with other departments and top sectors in the mission-driven top sector policy fits in well with the water technology sector, and can lead to many new opportunities: research harmonisation, new clients and fields of application, collaboration with regions on applications.'
In view of these developments, the TKI Water Technology board decided – following the example of other TKIs – to establish the role of TKI director for Water Technology, starting 1 January 2020.
Jantienne van der Meij-Kranendonk and Anne Mathilde Hummelen are now jointly fulfilling the role, in addition to their other activities for TKI Water Technology and for their parent organisations, respectively, WaterCampus and KWR Water Research Institute.
 Priorities 2020
Anne Mathilde Hummelen: 'The water technology sector has a strong enabling character, and it already often works with other sectors that also have a stake in the supply of sufficient clean water. Our priority for 2020 is to move this cross-sectoral collaboration to phase 2.0, by acting together in both knowledge development and application.' Concretely, this is done by bringing the water technology sector to the table for the different relevant Multi-Annual Mission-Driven Innovation Programmes, particularly in the area of Agriculture, water and food, Circular Economy and Energy. This leads to more collaboration projects and opportunities for research organisations and the private sector to contribute to meeting major societal challenges by means of water solutions. Ultimately, it is all about using this knowledge and these applications to improve society. Valorisation is therefore also a key priority.
Jantienne van der Meij-Kranendonk
Jantienne van der Meij-Kranendonk works as a Liaison Officer at WaterCampus Leeuwarden (Wetsus, Water Alliance and Centre of Expertise Watertech). Since 2018, she has coordinated the activities of the Water Alliance within the WaterCoalition NL for TKI Water Technology and, since 2019, has been a member of the TKI Water Technology Programme Board. She is also a member of the board of the Wetskills Foundation. Previously, she worked at TU Delft and for RVO.nl (among others, as Innovation Attaché in Washington, DC) in water technology, sustainable energy and circular economy questions.
Anne Mathilde Hummelen
Anne Mathilde Hummelen is KWR's programme manager of the Joint Research Programme of KWR and the water utilities, the collective research programme of the Dutch drinking water utilities and the Flemish De Watergroep water utility. Since 2014, she has been the official secretary for the board of TKI Water Technology.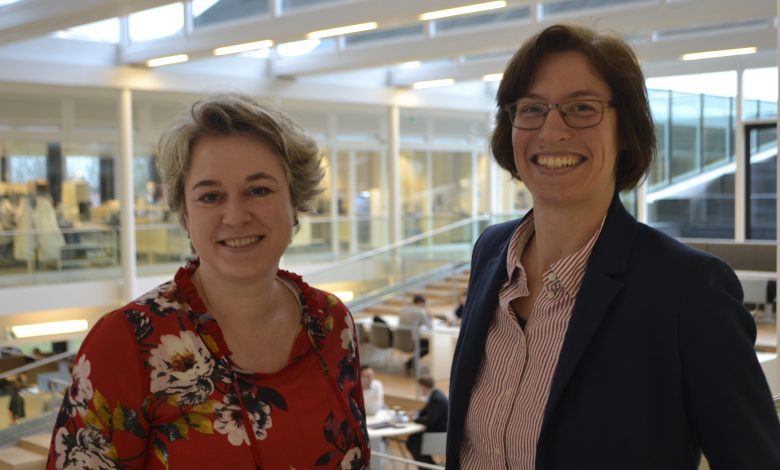 Top Sector Alliances for Knowledge and Innovation
The Dutch government established Top Sector Alliances for Knowledge and Innovation (TKIs) for nine top sectors with the aim of stimulating innovation. TKI Water Technology is one of the three TKIs within the Water & Maritime Top Sector. The objective of TKI Water Technology is to have the private sector, government and research organisations develop knowledge and innovation in the field of water technology, with the prospect of efficient solutions. The focus of TKI Water Technology is directed at societal challenges concerning a variety of water issues, both in the Netherlands and internationally. Solutions for these issues should be proposed by new developments in national and European PPP research.
The other two TKIs within the Water & Maritime Top Sector are: Maritime and Delta Technology
The other top sectors are:
Agri-Food,
Chemicals,
Creative Industries,
Energy,
High Tech,
Logistics,
Life Sciences and Health,
Horticulture and Propagation Materials.