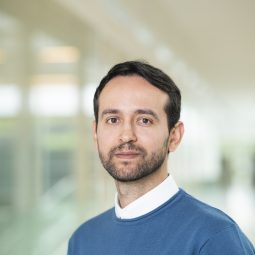 Julian Muñoz Sierra PhD(c) PDEng
Scientific researcher
Project manager
Julian Muñoz Sierra is a scientific researcher on the Water Treatment and Resource Recovery team. He studied chemical engineering at the National University of Colombia. He worked as a process and R&D engineer in industry and implemented water-treatment solutions for food, chemicals, and petroleum companies. Since 2010, he has worked as a bioprocess designer in environmental biotechnology and as a researcher at Delft University of Technology. Julian was the project leader of the BioXtreme project and studied the application of anaerobic membrane bioreactors that treat petrochemical industrial wastewater streams under extreme conditions.
His over ten years' experience and expertise are mainly on developing innovative bioprocess solutions for water resource recovery facilities in the industrial sector. He has a good understanding of combining experimental design, conceptual and detailed reactor's engineering, techno-economic scenario analysis, and modeling to make effective decisions on research and to bring novelty to implementation projects.
His work in the team essentially involves research on ground-breaking wastewater concepts and technologies (e.g., CoreWater, mainstream Anammox, high-rate anaerobic reactors, new-sanitation routes) with a focus on resource recovery. Moreover, he carries out consultancy-type projects such as feasibility, conceptual process design, troubleshooting, optimization, and strategic technology selection studies of wastewater treatment and water reuse systems for municipalities and industrial clients in Europe, Latin-America, and the Gulf region.