When we look back a few years from now, I'm convinced we will all say that 'it happened in Tokyo'.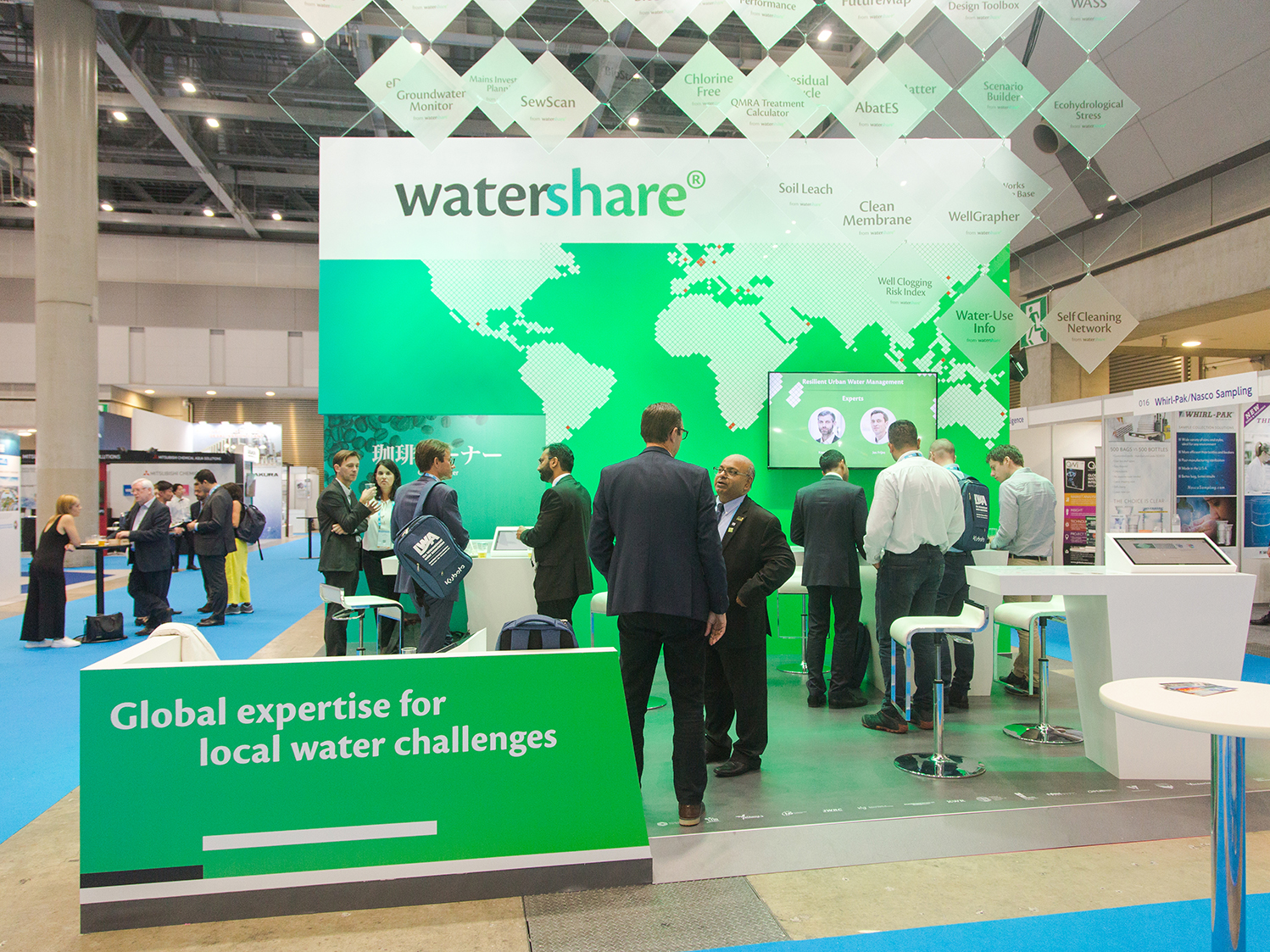 Sure, over the past years the Watershare platform has gradually moved in the right direction, with members increasingly participating in knowledge sharing, tool development and the set up and execution of joint reference projects. And yes, the number of members continues to grow.
But in Tokyo I noticed something special, which I think marks a new phase. I'm referring to the great team spirit and the ambition to further develop Watershare as a dynamic, worldwide operational engine for the transfer of global knowledge to local applications. This was particularly evident during the well-attended breakfast meeting and the very lively discussions among members. This resulted in ideas for new initiatives and suggestions for measures to further facilitate cooperation in the platform.
I continued to enjoy the very lively Watershare booth. It acted as a home base for the members to meet fellows and others, and as a forum to pitch new tools, such as the SWS toolbox and reference projects like the recently launched NextGen. One special moment was the session where we welcomed our recent new members: Diam from Oman and AySA from Argentina. All sessions attracted a large audience which greatly contributed to the visibility of Watershare. The platform also enjoyed a very high profile at the IWA conference with sessions on a variety of themes.
In Tokyo the door was opened to Japanese drinking water utilities. During an evening workshop, hosted by our Japanese member JWRC, the Japanese water utilities and Watershare members exchanged information on developments and explored opportunities for cooperation.
The Watershare booth in Tokyo also attracted the attention of many research organisations and water utilities, some of them of potential interest to Watershare. We plan follow-up actions for these organisations, after we have discussed it with our members and received their feedback.
Specifically, the Tokyo opportunities will be discussed and elaborated at the upcoming Annual Meeting in Athens from 31 October till 2 November.
Perhaps, a few years from now, we will all actually be saying that 'it happened in Tokyo and Athens'.