At the Amsterdam International Water Week KWR, AquaMinerals and Allied Waters signed an 'Amsterdam agreement' on the new collab UPcycles.
Drinking water treatment yields – apart from drinking water itself – very useable side products, including lime pellets from central softening processes and iron sludge resulting from the aeration of groundwater. Over two decades AquaMinerals has experience finding applications for these products in The Netherlands. The final destination ranges from paper, glass and carpet industries (lime pellets) to biogas purification (iron sludge). Research and Development are key to achieve environmentally and economically viable applications. That's the role of KWR Watercycle Research Institute. Allied Waters' focus is to market sustainable concepts internationally, in public-private partnerships.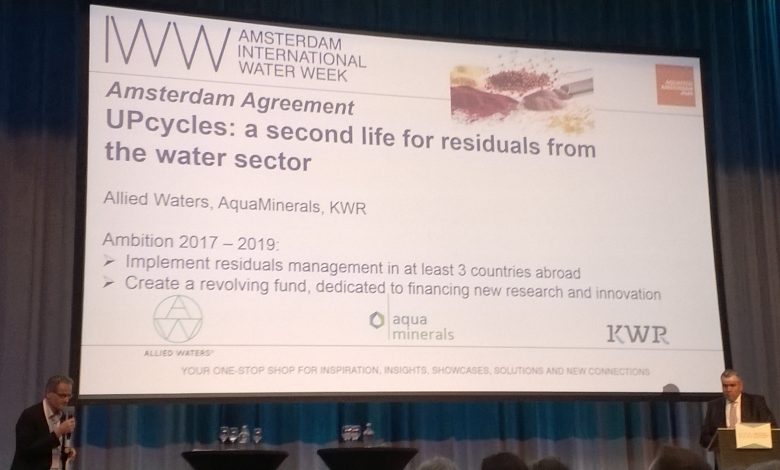 Ambition
The joint ambition in the Amsterdam Agreement is:
Introducing and implementing the concept of 'upcycling' in three new countries.
Stimulating further innovation through a 'revolving fund' in order to fund further Research and Development.