In 2017, for the seventh year in a row, a European study into drugs in sewer water was carried out to determine the geographic differences and time trends in drug use amongst citizens. The European Monitoring Centre for Drugs and Drug Addiction – the EMCDDA in Lisbon – publishes the European Drug Report 2017 containing new results for cocaine, amphetamine, ecstasy and methamphetamine measurements. For party drug ecstasy, as in recent years, the highest use of the whole of Europe is found in the Netherlands in 2017, of the nearly 60 European cities that participated in the study. Pim de Voogt (KWR and UvA), and Erik Emke (KWR) analysed the sewer water of Amsterdam, Utrecht and Eindhoven.
The sewer water study is conducted by the European SCORE network and is part of a long-term study. Results obtained between 2011 and 2014 have been compared with the most recent data from 2015. For one week in March of last year, samples were taken from sewage treatment plants in 80 cities and subjected to chemical analysis. This allowed drug use in a population of more than 35 million people to be analysed. This is the fifth and so far the most extensive study to compare sewer water collected between 2011 and 2015 under a common testing programme in 26 countries.
City drug use analysed in real-time
Chemical analysis of sewer water is rapidly developing into a discipline that can analyse in near-real-time the trend in using drugs and other substances by citizens. De Voogt therefore refers to this sewer epidemiology as a 'societal mirror'. By sampling the influent of a sewage treatment plant the researchers are able to calculate, on the basis of the concentration of drugs or their conversion products that end up in urine and thus sewer water, the total 'load' of drugs in a city. Load is a measure of the number of milligrams of a drug transported to the sewage treatment plant per day per 1000 inhabitants.
Drug use in the Netherlands
Beside the analysis of drug use in the three Dutch cities covered by the EMCDDA report, there are questions on the drug use in smaller municipalities in the Netherlands and the spatial differences over the whole of the Netherlands. KWR will be publishing test results of a pilot in 8 smaller cities for this during this year. This information is not only of relevance for public health, but also for public order and judicial purposes as illegal dumps of illicit drug production can be retrieved in the data.
Proven method, valuable information
According to the EMCDDA, the sewer water study into drug use provides benefits next to the existing national surveys. Testing can be conducted and reports compiled more often and quickly, so spatial and temporal trends can be detected. The number of people sampled via the sewage water is orders of magnitude larger. However, the surveys do yield information on the subgroups using the drugs, information that is not retained via the sewage studies
KWR researcher Pim de Voogt: "We have routinely been using the sewer water method for six years now, in addition to the other drug monitoring methods. The sewer water study has since proven that it generates valuable additional information about trends in the distribution and use of drugs. It is now being used to identify psychoactive substance (designer drugs) that are new to the market and to demonstrate which specific drugs this concerns."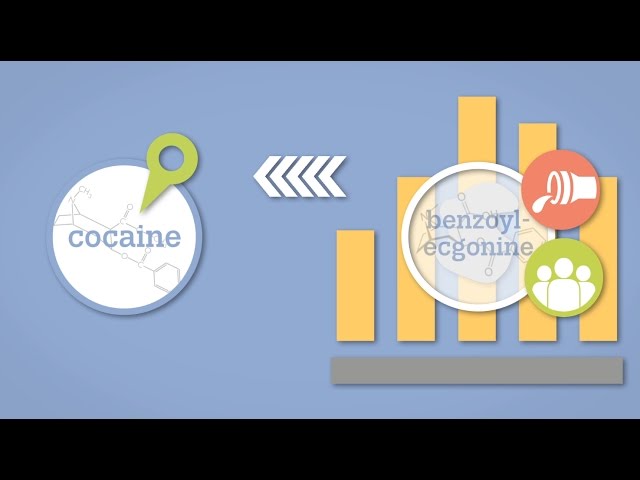 Drug use in Amsterdam, Utrecht and Eindhoven
The results from the last five years of sewer water studies (2011-2015) for the use of amphetamine (speed), methamphetamine (crystal meth), cocaine, cannabis and MDMA (ecstasy) in Utrecht, Amsterdam and Eindhoven are as follows: